£264 plus shipping

the
 

Reefloat AWC 53b Litre Automated Water Changer

 

cuts out the need for numerous containers, mixing pumps, manual syphoning and all the mess that goes with it!

example: this unit will give approx a 10% water change on a 510 litre setup
approx 53 litre capacity

Plug & Play - everything supplied, no extra's required

Height: 380mm Width: 300mm Length: 500mm
NOTE: Carrier charges apply to UK mainland only, for highlands and islands please request a price
shipping £12.50 uk mainland
Best way for water change!
Its so easy an clean to change my 10% water on my reef. Only point im missing is an on/off button. Bit this is peanut. Absolutly worth it. Thanks Gordon!!! Very quick deliver
point taken but it does turn off automatically, adding a power switch would allow a weak point that salt water may ingress - feedback much appreciated
a review from germany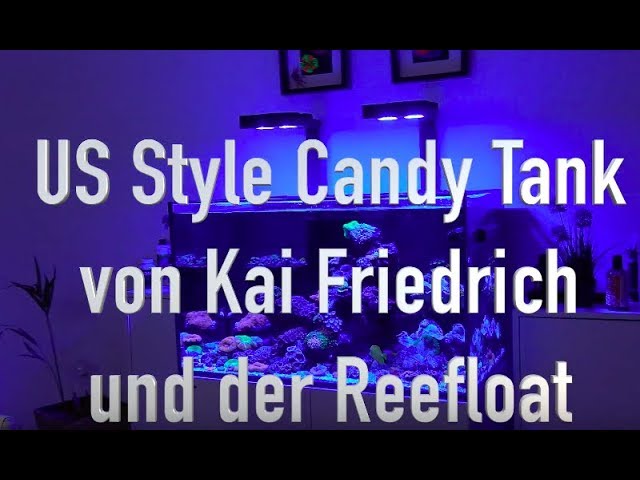 awc53b
made one hell of a difference for a 66 year old with health issues, came about after an upgrade from a 2fi cube to a reefpro 900, didnt realise at the time how much higher the cabinet moved the tank up, initially thought have i made a booboo untill i remembered these awc`s and ordered one, even mixing the waters easier because of the inbuilt setup with the larger cap means i can add another mixing pump ( belt n braces ), the only downside for me was moving a full container, sorted that with a dolly off amazon, during a water change i dont see any of the lps corals close up , no water on floor from accidents, wish i had gone down this route many years ago
Awc53b
I haven't done water changes on my reef tank for a few years I've been carbon dosing due to the fact the way my back is with my sciatica and carrying drums of water through my conservatory kitchen and into my living room then the hassle of having to set all up. But water changes do benefit your tank and this unit as totally changed everything for me it's so simple. Got my self a small trolley for it fill it from my rodi unit in the conservatory add my salts turn the pump on and let mix wheel it into my living room put the pipes in the tank turn on and leave it to do it's job which takes about 2 hours then wheel it back out and drain the unit using the pump it's amazing an absolute game changer for me and definitely don't mind doing water changes now and my tank is benefiting more from it just brilliant
So glad I made this purchase
I thought long and hard before investing in the reefloat AWC, I read reviews and watched the videos online. I now wonder why I waited so long. It makes a water change so much easier from mixing the salt in to the actual water change itself. I no longer have back breaking carrying and sloshing of water through the house. Purchased a trolley online that fits the unit perfectly. Roll up to the tank, set it up and leave for 2 hrs. Perfect and customer service from Gordon has been first class.